It is with great pride that the City of Markham – the nation's most diverse city – joins municipalities from coast-to-coast-to-coast to honour Canada's 150th anniversary of Confederation in 2017.
This year, we celebrate Canada 150 with Markham's largest and most vibrant Canada Day celebration yet! Each year, this signature event draws over 25,000 attendees from Markham, the Greater Toronto Area and across Southern Ontario.
From the Citizenship Ceremony, to the sold out Seniors Luncheon, People's Parade and celebrations at Milne Dam, this is an event you won't want to miss.
Today, Mayor Frank Scarpitti and the City of Markham's Canada Day Co-Chairs, Councillor Alex Chiu and Councillor Amanda Collucci, announced the winner of Star Search Markham and the outstanding entertainment that you can expect at Markham's Milne Dam celebrations on July 1.
This Canadian children's music duo is a three-time JUNO nominated and three-time INDIES Children's Group of the Year award winner. Splash'N Boots started out as a class project at Queens University in Kingston, Ontario. Since then, the group has released nine albums, three DVDs and has traveled across the world performing. Nick Adams (Splash) and Taes Leavitt (Boots) from Treehouse TV will have families singing and dancing the afternoon away.
STAR SEARCH MARKHAM WINNER: JULIA GARTHA @

7:25 PM
Earlier this spring, the City set out to find its next big star. Singers, dancers, musicians and other talented artists from the community were encouraged to send in an online audition for their chance to take home the $1,500 cash grand prize, and to perform centre stage on Canada Day. Fifteen finalists were selected to perform at the SOLD OUT live auditions on June 16 at Cornell Community Centre and Library, where competition was high and the talent did not disappoint.
Julia Gartha has been named the first-ever Star Search Markham winner! She is a singer-songwriter who released her first music video "The Wall" in December 2016, which has reached over 14,000 views on Facebook. She has performed the Canadian and American national anthems numerous times at Blue Jays Games at the Rogers Centre. Julia has also just released a brand new album on iTunes and Spotify called "Complexion" with her award-winning Acappella group Pitch Slapped, and she is currently recording her debut EP that will be released in 2018.
OPENING ACT: PANICLAND @ 8:00 PM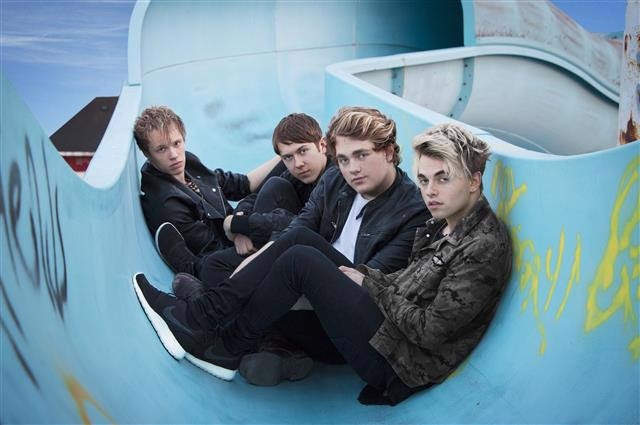 Panicland is a band from Winnipeg, producing pop-driven tunes and catchy chorus beats. This group had the #1 most added single to radio in Canada on the Top 40 Chart the week of August 1, 2016, with their single "Bad Word." They have co-written with artists such as Keith Harris from the Black Eyed Peas, Gavin Brown from Metric, Tommy Mac from Hedley and more!
HEADLINER: FRANCESCO YATES @ 9:00 PM
This chart-topping Canadian singer-songwriter and JUNO award nominee's single "Sugar" has been viewed more than 100 million times on YouTube. Francesco is a 19 year-old Toronto native and has already received the highest possible recommendation – praise from musical icon Pharell Williams. He will bring to the stage a sensational blend of pop, R&B and soul, bolstered by emotionally poignant lyrics and passionate vocal delivery.
After a full-day of fun with your friends and family, enjoy fireworks at sunset.
OTHER CANADA DAY EVENTS

Citizenship Ceremony:

9:00 a.m.

– What a better way to kick-off the celebrations on

July 1

than by welcoming new Canadians to our City during Citizenship Court at the Markham Civic Centre.
Seniors' Luncheon (SOLD OUT):

11:45 a.m.

– Celebrating the contributions of seniors to our community with a free luncheon for seniors at Le Parc, located at 8432 Leslie Street.
People's Parade:

4:00 p.m.

– Watch the past, present and future of Markham come to life as the parade makes its way from McCowan Road and Highway 7 into Milne Dam Conservation Park! Members of the community are encouraged to join in the fun.
To learn more about Markham's Canada Day celebrations, visit markham.ca/canadaday.